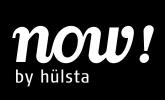 Over 75 years ago, Alois Hüls opened a carpentry shop with 10 employees in the Westphalian city of Stadtlohn and thus laid the foundations for our company. The name hülsta comes from the name of the founder (Hüls) and the name of the city (Stadtlohn). His son Karl Hüls took over the company in 1960 and transformed it into the most famous German furniture manufacturer.
Through its product developments, hülsta played an early and lasting role in shaping the furnishing sector of German industry. More than 220 national and international patents have been registered in the name of hülsta.
Thanks to its comprehensive collections, hülsta covers almost every segment of the furniture industry: the infant / children / youth sector since 1979. In the gastronomy segment, hülsta has been offering high-quality dining tables and chairs since 2002, which quickly found their enthusiasts as a result of their numerous innovations.
The quality of safety and consumer protection are at the top of the hülst list of values. All our boxes and base frames have since 1966 the seal "Blue Angel for low emissions", a label based on equally stringent criteria and awarded to products with low emissions and particularly environmentally friendly. The use of environmentally friendly varnishes and adhesives for a healthy climate both outside and inside the home is of course another key feature of sustainable furniture production. Buying hülsta after registration you will receive a five-year warranty on the impeccable condition of our products.
https://www.huelsta.com/